African Studies @ Wes
has a new homepage
Check it out!
http://www.wesleyan.edu/africanstudies/
Keep checking back here for more event updates and student blogs!
African Studies Courses for Fall 2015!
ARHA299 African History and Art
DANC 260 West African Dance I
DANC 360 West African Dance II
FIST 125 Jungle and Desert Adventures (NEW)
GOVT 324 Africa in World Politics
HIST 217 Africa to 1800 (New)
MUSC 445 West African Music and Culture – Beginning
MUSC 447 West African Music and Culture – Advanced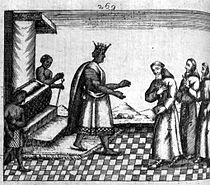 King Dom Garcia of Kongo receiving missionaries (17th century)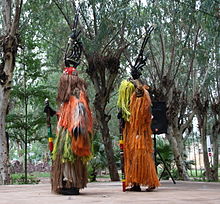 Ciwara dance in Bamako (Mali) in 2010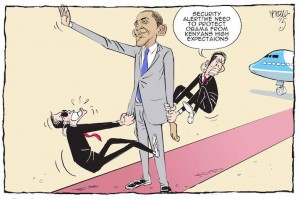 Political cartoon by Victor Ndula (Kenya) in 2015
Congratulations to the 2015

Brodigan Award Winners!
Holly Everett
Chloe Holden
Geneva Jonathan
Orelia Jonathan
Ibironke Otusile
Prof. Alice Hadler, Ibironke Otusile, Holly Everett, Orelia Jonathan, Geneva Jonathan,
Chloe Holden, and Profs. Laura Ann Twagira and Mike Nelson
Upcoming Talk!
"How Apartheid Ended: Mandela and the Last White Leaders of South Africa"
with Hermann Gilliomee
A Lecture in Honor of Prof. Rick Elphick
5/4 @ 6pm in Russell House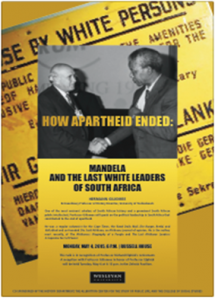 Think about Africa on Earth Day!
Tuesday, 4/21 @ Noon
Exkey Science Center, Room 058
Earth day talk with Gregg Mitman
"Forgotten Paths of Empire"
Earth Day Film Screening and Discussion
Wednesday 4/22 @ 4:30pm
DFC (Usdan, 3rd floor)
"In the Shadow of Ebola"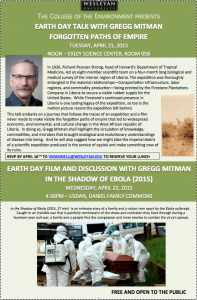 African Christianity Rising:
Stories from Ghana

   DOCUMENTARY FILM SCREENING/DISCUSSION
with filmmaker/scholar Dr. James Ault
Monday, April 13 @ 8:30pm in Allbritton 103
"Striking, powerful & clarifying…" Andrew Walls     "Magnificent & moving…" Philip Jenkins   "An essential tool in African Studies…" Olufemi Vaughan

THIS FRIDAY!!!
The NILE PROJECT in Concert!
Friday, April 10 @ 8pmin Crowell Concert Hall
Pre-concert talk @ 7:15pm
$6 Wesleyan Students; $22 Wesleyan Faculty/Staff/Alumni; $25 General Public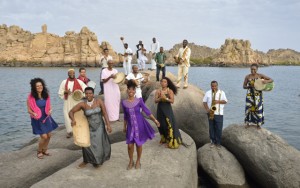 http://www.wesleyan.edu/cfa/events/2015/04-2015/04102015the-nile-project.html
African Studies Information Session

Monday April 6th
4:30-5:30pm
PAC 002
Come Learn about next fall's African Studies Course offerings
and the Christopher Brodigan Award for graduating seniors!
Pizza will be provided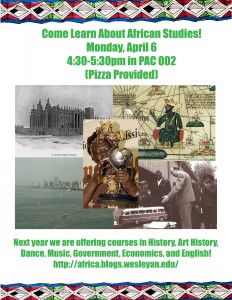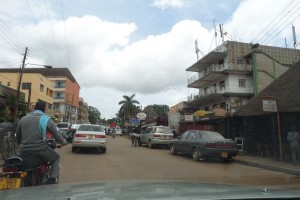 Street Scene in Kampala, Uganda (2014)
Thursday, Feburary 26 @ 4:30pm in PAC 001
"The Classless Struggle: The Soviet Union and the Construction of Socialism in Africa"
A talk by Jeremy Friedman (Yale University)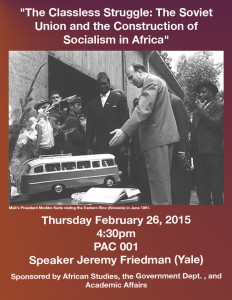 Mark Your Calendars!
Exciting Conference about Technology in Africa on Campus!
Africanizing Technology


March 5-6th, 2015
Thursday, March 5th
5:00pm Keynote Lecture  by Dr. Julie Livingston (Rutgers University)
"Pharmaceutical Technologies and the Nature of Efficacy in Botswana"
Allbritton Center for the Study of Public Life, Room 311
222 Church Street, Middletown, CT
Friday, March 6th
Conference Panels (9am-5:30pm)

Usdan University Center, Room 110
45 Wyllys Avenue, Middletown, CT
9:00am Technologies of Identity and Knowledge Production
10:45am Innovation, Entrepreneurship, and Development 
1:45pm Imagining New Technological Cultures
3:30pm Technological Cultures of Health and Healing
THIS THURSDAY!
"American Slaves in North Africa:
Captivity Narratives from the early 19th century"

Thursday, February 19 @ 4:30pm in 41 Wyllys, Room 115
Tobias Auboeck, University of Innsbruck
Abstract: In the narrative about her captivity in Algiers in the early nineteenth century, Maria Martin states on numerous occasions that a certain event or feeling "must be imagined, rather than described." Considering the fact that her narrative turns out to be completely fabricated, this expression receives an interesting second level of meaning – it describes the author's process of inventing everything that Maria Martin supposedly goes through in the course of her narrative. This is all the more fascinating, as her narrative ended up being the most successful female-authored Barbary Coast captivity narrative ever to be published in the U.S. This study shows how the images and ideas depicted are often subconsciously constructed but also in some cases carefully drafted.
Sierra Leone's Refugee All Stars
In Concert this Friday!
Feb. 13th @ 8pm in Crowell Concert Hall
(panel discussion at 7pm)
Tickets: $5 Wes Community, $10 General Public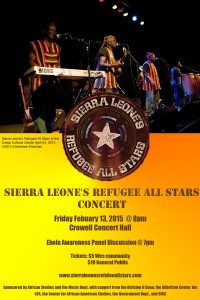 SLRAS-Concert-Flyer (downloadable pdf)