Olivia was in South Africa this summer researching post-Apartheid politics for her senior thesis.  She is seeking to understand how South Africa's post-Apartheid political transformation seemingly failed to lead to widespread economic development today.  She sends these photos from her trip.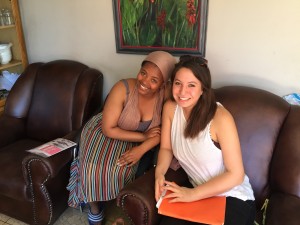 Olivia speaking with with Lolo a woman who lives in RDP housing in the Hout Bay Township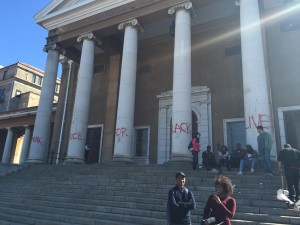 Olivia captured student protests around the Univeristy of Cape Town campus to commemorate the two year anniversary of Marikana shooting.
The writing across the columns reads "max price for black lives."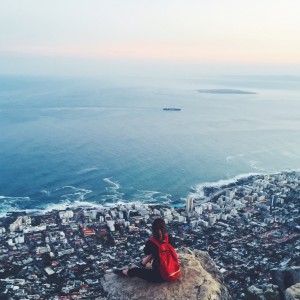 Sunrise hike on lions head!